Corporate videos can be SO bland! But you can use Immersive Imagery to take your videos into the next dimension! While your competitors are  producing old-school property overviews, YOUR videos can allow the viewer to interactively look around each scene. These 360 degree videos are the most requested streams on YouTube, Facebook, Twitter, and Instagram. No special equipment is required – use any computer, smartphone, or iPad to become the center of the action. If the viewer does have a VR headset, they can become fully immersed with the built-in VR Mode!
Please see the examples below, each one created by using the same high quality photospheres that are captured for use in an interactive 360/VR Slideshow.   When the video loads, ensure that the the quality is set to highest setting. Remember to LOOK AROUND while the video plays!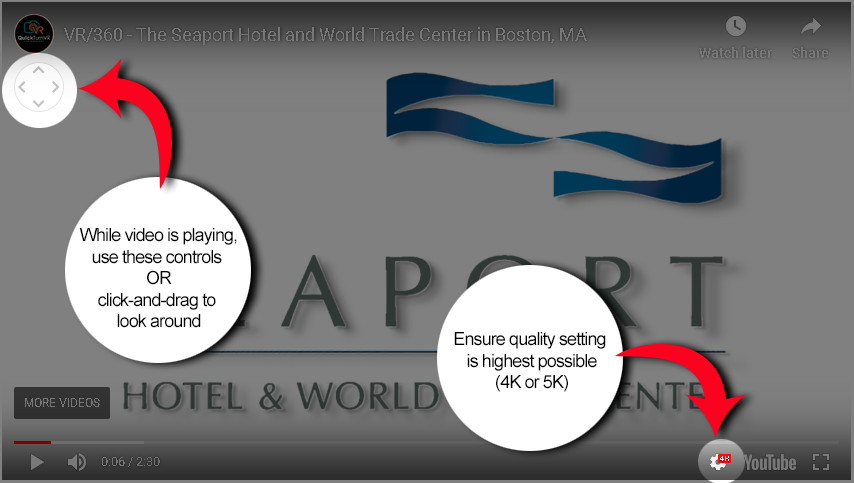 Seaport Hotel & World Trade Center, Boston, MA
**NEW OPTION - VR Video with a live guide!
Sheraton Centre Toronto - Guided Tour of Royal Suite
Sheraton Centre Toronto - 43rd Floor Meetings
The Club at White Oaks Resort & Conference Center
Grow Your Solutions at Your Own Pace