Click-and-Drag to Look Around
QuickTurnVR offers a unique set of options for small businesses, but at the root of each solution is a Virtual Reality/360 photoshoot.  VR scenes, like the one displayed here, allow the viewer to look around the entire room as if they were in the room. Try it Now by clicking and dragging from the center of the image to where you want to look.
Hot areas within these VR scenes can lead to other scenes, creating a virtual tour of your business. Following is a brief overview of how you can use such a tour in your business marketing. Keep in mind that you can opt to use any combination of the following, based upon your marketing goals – if you are interested in more than one solution, ask us about package discounts!
Google BusinessView
What is BusinessView? It's like Google StreetView for YOUR business. It allows users of Google's Search engine to search, find, and virtually tour your business within seconds! And best of all? IT'S FREE to add to your Google listing!  When businesses add a BusinessView tour to their listing, they immediately get ranked higher in Google's search results – this increases the chances that your business will be shown on the first page of search results for your potential clients. Additionally, Google's own studies have determined that click-through rates (a user that actually clicks the search listing to get to your website) increase by 28% when the business offers a BusinessView tour – this is the most cost-effective marketing strategy available anywhere!
For more information, be sure to check out our video demonstration.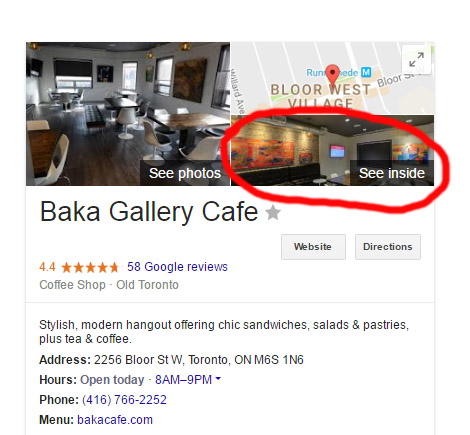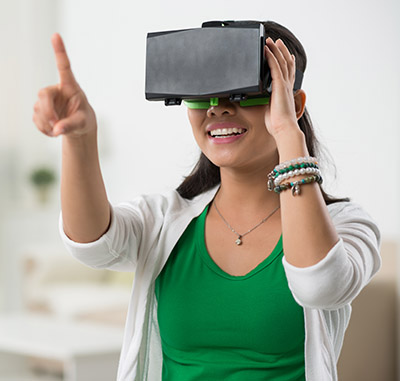 Custom Virtual Tour
BusinessView tours are great for getting clients to your site, but Google doesn't allow any customizations. QuickTurnVR will use the same captured VR images to create a tour of your business for use on your own website. The tours we produce are highly customized with input from YOU, ensuring that your tour will reflect all important aspects of your business. There are MANY FEATURES that BusinessView tours simply can't offer, including your business logo, interactive floorplans, audio tracks, descriptive hot areas, and the ability to experience your tour using a Virtual Reality headset.
Immersive Video for Social Media Channels
COMPLETELY UNIQUE to QuickTurnVR is the ability to create an interactive 360 degree video of your images, complete with custom transitions and background music.  While the video plays, the viewer can use their computer, tablet, smartphone, or Virtual Reality headset to look in all directions as if they were there!  If the viewer wants to spend more time in a particular scene, they simply pause the video and look all around until ready to move on.
These videos can be uploaded to your YouTube and Facebook channels for free distribution to your followers and potential clients.
Please be sure sure to check out the example below.
Immersive Video Example - Click-and-Drag to Look Around 




 **be sure to set YouTube quality to best (2160s/4K)
Customized VR Viewers
What's better than having leading edge Virtual Reality marketing tools? Having your own custom branded Virtual Reality viewers! Google Cardboard is a low-cost, open source design that converts ANY smartphone into a Virtual Reality viewer. These viewers can be customized with your logo and/or completely wrapped in your own full-color design.  Depending on your business, VR viewers can be a fantastic way to get attention at tradeshows, special events, or just as giveaways to your best clients.
QuickTurnVR has done the research and found the very best quality/cost manufacturer and can even deliver small batch quantities. If you haven't yet experienced  Virtual Reality, it's mind-blowing to put your own phone into this simple device and become immersed in a virtual world!  That's how YOUR clients will feel when seeing your virtual content for the first time – call us today to discuss the possibilities for promoting your business!